The Magic of Disney Animation in Disney's Hollywood Studios is now home to Monsters University Concept art! Check it out on your next Disney Vacation! Monsters University has taken over. I have already accepted this. Now it is time to just enjoy it.
Tomorrow is the big day! 24 hours of Disney vacation fun. The countdown is almost over! Don't forget to check out the concept artwork for the Monsters University movie coming out. (Oh yeah, that's what all the promotional stuff is about, isn't it?)
The Magic of Disney Animation really brings the movie-making process to life (for nerds like me who love that sort of thing) and shows guests what goes on behind the scenes. It is one of the features that makes Disney's Hollywood Studios such a special theme park for movie lovers to visit.
It is incredible how much work and detail goes into making a single scene, character or title sequence. Just look at some of these amazing sketches in the display.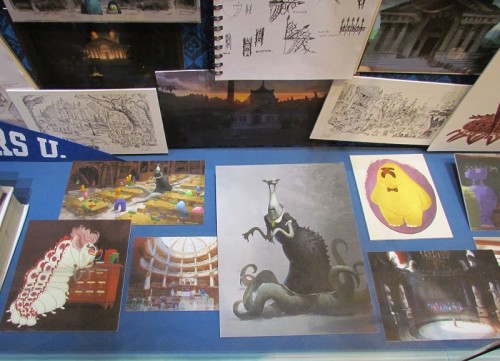 Thanks to The Disney Blog for the picture- I can't wait to check out the new display. Animation is one of my great loves in life.
For more information on everything from hotel rooms to lunch, visit our website: The Orlando Vacation Store